Church-Wide Events
Visitors, friends and members of HPPC are invited to enjoy the many church-wide opportunities for friendship, spiritual growth and service.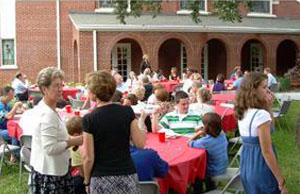 You can find information on current and upcoming events in the bulletin, online calendar, or on the front page of the website.
eChimes
The eChimes is our weekly email newsletter of current events and information sent out each Wednesday afternoon. You can subscribe to that email below, or click on the "Read the Chimes" button in the column to the right.