March 8, 2023 – Newsletter
Congregational Meeting Sunday March 19 following 10 am Worship.
Agenda includes presentation from the Visioning Committee, the 2023 Budget and the Pastor's Terms of Call. Please plan to attend in person.
Saturday Morning, Mar. 18th, 9 am – Noon
Join us Saturday morning for some much-needed lawn and outside maintenance. Bryan Alspach will be coordinating the tasks. Contact Bryan directly for assignments to get HPPC ready for Holy Week services.
Donate & Dedicate Easter Lilies for our Sanctuary
Remember someone at Easter with an Easter lily given "In Honor of" or "In Memory of" to be included in the Easter Bulletin. You may take your lily home after the service. Look for the Lily Order form at Church and include your payment with the form (if you're a paper person), or better yet, reserve, pay and write the dedication on 
Church Center.
Kids Linger Longer
Sunday March 12 Noon – 3:00 pmOn Sunday, kids can linger longer after Sunday School for a pizza lunch and fun with friends. Parents go wild (or just go take a nap …)
Friends are welcome!Register and pay ($10/child) on Church Center app.
Cooking up some meals & feeding friends!
Tue. March 21 @ 6:30We like to keep frozen meals stocked in the fridge at church, so anyone can grab one to take to a friend or neighbor who could use a break from fixing dinner one night. The freezers are getting bare and it seems like a good time to enjoy some fellowship and serve others at the same time.  And, we have lots of fun!All you need to do is come. Jane Brannan will have the recipes and ingredients in the kitchen at church, just waiting for your willing hands to chop, shred, measure, stir and fellowship!
Special Fellowship Dinner & End 68 program Tonight!
Please join us on Wednesday evening for a special meal of lentils, salad, bread and dessert. No charge or reservations needed. The lentils were packed by families at Berkeley Prep and are part of what the children in End 68 Hours of Hunger get each week. (HPPC has packed these meals twice in previous years.) Help End 68 by bringing in your food as well as helping process other donations.
Some prizes are also involved!If you can't attend but want to help, 
ask neighbors & friends
 to help fill a bag:
Individually wrapped snacks
Instant oatmeal, grits, rice, mashed potatoes
Canned fruit, chicken or tuna
Compleats Microwave Meals (turkey, chicken).
We hope HPPC can get at least 75 bags filled! Bring to our church on Wednesday, March 8 from 5:50 to 8:00 pm. You can "drive through" to donate.
Registration for End 68 March 8
not 
necessary, but helpful.

In Person Worship at 10 am; also Live Streamed.
At 10:00 am, Click To View 
Online Worship Service
, 
or watch it later.
The Lenten Sermon Series "Reflections on Amazing Grace" continues this week.
Sunday School for all ages after worship.
Sunday School Classes for All Ages at 11:00 am
Children gather in the Chapel for songs before going to their classes. An amazing Lenten Devotions Booklet for children is available for families to take home. Miss Ilma will use these themes during Sunday school. The children have already made some pretty special bracelets."How Sweet the Sound" will be our weekly guide for adult Sunday school, tying in with the Sermon Series. Meets in the Learning Center.
"Strangers Who Would be Friends: Lessons From the Last Supper" This class will be led by Thompson Plyler* via Zoom from New York. The class will be a hybrid in-person/remote course, March 12th through March 26th at 11am. All are welcome to attend in person, or they may message Harriet Plyler on Facebook for the zoom link to join in online.   Click to join Zoom  PW: mermaid
The class will be moderated by Harriet, and will also be recorded so it can posted on the website and FB so that anyone enjoying the "Amazing Grace" class will not have to miss it or choose between the two.
In this in-depth study of the Last Supper, the series will examine Christian love as demonstrated by the apostles (washing of feet, sharing of food, discussion of what matters, and reference relationships in later texts),  love in moments of extreme adversity (through the lens of Judas, Peter and John), Christian tradition as dictated by Jesus's instructions during breaking of bread and drinking of wine, and examination of the concept of glorifying God.*Thompson was raised in HPPC and is a former Marine, stand-up comic, date coach, trainer of the women of the NY Fire Department, and now computer code developer and teacher for Amazon. He's also been an active member of Redeemer Presbyterian Church in NY for over a decade.
Update from the Vision Committee
– Last Fall, over 50 members of HPPC participated in a survey conducted by Leighton Ford Ministries, which illuminated areas for our future focus.
– In November, Focus Groups were held with 25 church members participating to gain more  in-depth feedback from members.
– In January and again in February, a group of elders and session members met over two days each month with our consultant Rich Hurst. More details will be shared at the Congregational Meeting on March 19th.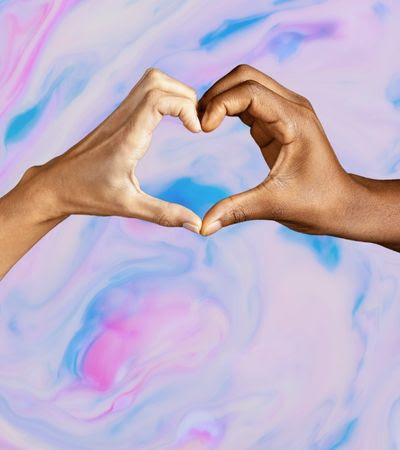 ---
Ways to serve your church.
Plug in to some opportunities to serve your church: you'll get to know some people better, and besides, many hands make light work!From the Worship Committee: Stacey Crum or Mary Beth Freeman
Preparation of Communion: We are now searching for several people who may take turns on a rotating basis in preparing the bread and juice for Communion Sundays (the first Sunday of the month). You do not need to be an elder; training will be provided.
Coffee Prep: A hot cup of coffee waiting for you before Worship is always welcome!
Greeters, Ushers: Friendly, smiling faces needed. Children are welcome to help a grown-up.
Interior & Exterior Decor: Busiest times are around Easter and Christmas, but some throughout the year. It's a great way to fellowship and make our church beautiful. Tasks for Easter still available.Children's Education opportunities:
HPPC has opportunities for you to share the love with the younger generation.  Contact Miss Ilma to find out more about about volunteer options with Children's Education. Children@hydeparkpres.com
The HPPC Session met for its monthly meeting on Tuesday, February 28. 
Here is a summary of the business conducted:
— Approved Sunday, March 19th as the date for the upcoming Congregational Meeting following worship.
— Approved the 2023 Budget, which will be presented at the congregational meeting, along with the pastor's terms of call.  A special Vision Committee update will also be shared.
— Heard a joint report from the Ad-Hoc Preschool Task Force and the Administrative Committee regarding the interest of two separate local private schools regarding interest in renting space in our building.  The Session voted to give the task force and committee the authority to pursue negotiations and explore opportunities with both entities moving forward.  Once they have formal proposals, they will present for approval to the Session.
— Voted to elect Harriet Plyler as a new member of the HPPC Corporation.
— Voted to elect Guy Bryant as a new member of the HPPC Foundation.
— The Communications Committee is planning to launch a social media campaign to help draw new visitors to our church.
— The Personnel Committee announced that Sarah Friesen, who has been graciously serving as our Administrative Assistant in the church office, has given us her resignation.  Her last day will be April 21, 2023.  The committee will begin searching for a replacement.  Much thanks to Sarah for her dedication and hard work over the past year!
— The Building and Property Committee announced that the roof replacement is complete.  We celebrate God's goodness!  Soon we will have an elevator company come to assess the repair or replacement needs for our elevator.  We are also looking into repairing or replacing the sprinkler system in the church's front lawn.
---
Bible Study on Galatians on Mondays
Mar. 13 – April 24 @ 11:30 – 1:30 at HPPCIn-person Bible study sessions led by Laurel Grammig, will once again meet at HPPC. Here is Laurel's message:"Now That Faith Has Come: A Study of Galatians" is a recent addition to Beth Moore's collection of Bible studies. We will meet for the first 50 minutes, break briefly, then spend roughly 45-60 minutes viewing the video lesson.

I have ordered workbooks and video DVDs and expect to receive them next week. I will collect $30 (check, cash or Venmo) from each member at the first session on March 13 to cover the cost of the workbooks and DVDs.

I can't wait to see you there! Please do not hesitate to call if you have any questions (813-340-0761),
Blessings, Laurel Grammig
---
Vacation Bible School Summer Day Camp
July 24-28, 2023Join us for a full week of summer day camp at Hyde Park Pres led by the highly-skilled experts from Cedarkirk.Children will enjoy fun games, outdoor playtime, arts & crafts, music, Bible stories, and learning about A Fruitful Faith. Lunch and snacks are included. For children entering Kindergarten through 5th grade. 20 spots available. Email Miss Ilma with any questions: children@hydeparkpres.com

Dates: July 24-28
Time: 9-5pm (Mon to Thur); 9-2pm (Friday)
Price: $220.00 per child
Register on Church Center
---
Day Light Saving Time
Sunday, March 12Don't be late to church! Spring ahead and remember to turn clocks etc ahead one hour. And now's a great time to check or replace the battery in your smoke and carbon monoxide detectors.
---
How can we all best help in the future of HPPC?
By Committing to Pray!
How often?  TWICE A DAY.
WHEN?  At 8:28 am and 8:28 pmWhy such an odd time?  Praying at the same time, twice a day, will help us get into a predictable habit. We have chosen this specific time to unite all of us with the promise of Romans 8:28 which proclaims …
"We know that in everything God works for good with those who love him, who are called according to His purpose."
We believe that we are called by God and we desire to see His will and purposes fleshed out here at HPPC. Join us. Pray twice a day at 8:28!!
---
Your Link to Life & Events at HPPC
Download the app for Church Center from the App Store
Search/locate Hyde Park Presbyterian
Fill out ALL your family information, including children.
Improvements are constantly being made, and it's even easier to register for events, child care at events, dinner at events and pay for it right there.
Need help!? Bailey is available after worship to help get you get set up and Sarah is also available in the Learning Center.