Mr. Edwin R. Taylor has been called as our Director of Music Ministries. He will join us in mid-July.  Edwin is a life long church musician and is an accomplished composer/arranger/organist and director. For the past 16 + years, Edwin has been serving in a similar capacity in Ridgefield, CT. His expertise and talents will bring excitement and new ideas to our program. Join us in welcoming him and come see why we are so delighted that he has agreed to take the position. You can learn more about him at his website, www.EdwinRTaylor.com.
Director of Music Ministries
Chancel Choir
The Chancel Choir sings weekly at the
Traditional Worship Service and at special services throughout the church year.   Rehearsals are Wednesday evenings, from 6:30 until 8:00 p.m. and on Sunday morning, except during the summer.
Spirit Ringers

Spirit Ringers, the HPPC handbell choir, rehearses on Tuesday evenings from 5:45 to 7:00 p.m.  The choir currently plays five octaves of English handbells and three octaves of handchimes.  The choir plays  almost weekly during Advent and Lent and at other times during the school year.  Spirit Ringers also play for other events.
If you are interested in joining Spirit Ringers or the Chancel Choir, please contact the church office.
Praise Band
The Contemporary Worship  Band loves the opportunity to play music which leads people to experience God.  If you have experience playing in a band, play an instrument, are interested in singing with the  Band or assisting with sound, lighting, etc., please speak with the Band Leader, Spencer Shick, for details about how to get involved.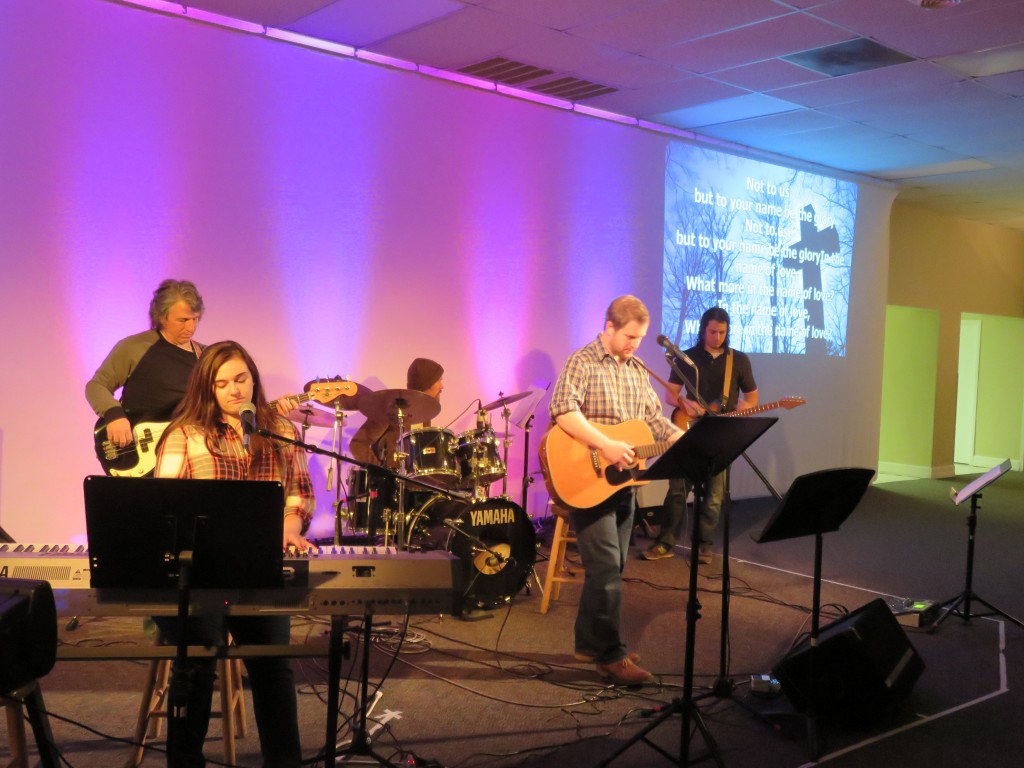 Contact Spencer at shick.spencer@gmail.com or 813-317-4250.