Small groups are one of the best places to get plugged in at Hyde Park Pres: they're a place to learn about the Bible, meet new friends, and find prayer partners. We hope that you'll join us for one of our offerings Sunday morning or during the week!
Current Small Groups
Here's our list of small group currently meeting:
MONDAY:  Presbyterian Women's Circle – Meets the first Monday of every month from September through May in Rm 103 (Learning Center) at 9:30 am.  All women are invited. Circles meet for fellowship and study monthly.  Presentation and discussion format. If you have questions, call Sarah Kypriss at 813.369.1446 or click sarahkypriss@yahoo.com.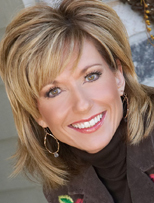 MONDAY:  Beth Moore Bible Study
Join us for approximately two hours for lively interaction and video teaching.  (Be sure to bring your own lunch.)  We always have 15-20 women who enjoy learning together new things about the Bible, their faith and each other. We welcome women of all denominations, ages, and stages, so invite friends!
You are always free to come and go as your schedule permits, whether you've completed the homework or not.  Some arrive just for the video. The total cost for the workbook is $20 each.
All you need to do now is let us know you're in so we order enough workbooks. Any questions, please email Jill Randall at redrandall4@verizon.net or Brenda Kinley at bkinley1@verizon.net. See you soon!
THURSDAY: Brew and Theology – 6:30-8:30 pm. This is an informal group to discuss questions about daily life and religion. Led by the pastor, this group determines the topic for the evening. The group meets and dines at the Daily Dose, 3324 W. Gandy, 33611. During the months of November and December, please consult the church calendar to determine if the holidays have changed the frequency of these activities.
FRIDAY: Men's Morning Study –
Friday Morning Bible Study in Rm 103 (Learning Center) meets Fridays from 6:45 am. to 8 am. for Bible study and discussion. Regular attendees rotate bringing a bagel breakfast for the group.