Welcome to FUSED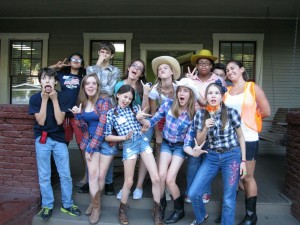 Come get FUSED with us.  Fused is about having passionate worship and relevant messages that relate to the teenagers of this generation.
Our vision is "To Reach and Empower People to Live Champion Lives for Christ."
One of our main goals is to teach students to understand who they are in Christ.
We explore the issues we are currently facing in a fun and interactive ways, helping us make right choices and applying God's word to our lives.  FUSED is a great place to bring friends.
Anyone in middle or high school is welcome!
Sundays 6:30-8pm at the youth house (611 Willow St) – combined middle and high school students
.

 
All Youth activities require a complete HPPC Release Form, and a Medical Release Form (see below)
Youth Leaders
Adam Hines, Dylan Crain, and Mellisa Dison
PARENTS:
Here are some forms you'll need in order for your student to participate in HPPC Youth Ministries